P-V Valves and High Velocity valves for Oil- & Off shore services – FPSO, FSO
Our production covers the whole range of equipment needed for handling the gas side of loading, storage and off-loading i.e. P-V Valves and High Velocity valves for use on floating storage units like FPSO, FSO and their service vessels – Shuttle tankers and PSV
Below is a link to the most common used equipment for FPSO, FSO etc. 
For some key costumers, we have developed more specialized solutions which we are happy to present at any given opportunity – please use the contact page.
Pressure-vacuum valves 90005
Flame arresters 90003
Breather Valves 90009 – VAPR 1235
Vacuum valve w. Flame arrester  90010 – VAVF 1245
Costum made solutions
Almost any invention has been made due to costumer specific needs, although all has been based on the universal challenges below.
FPSO' and FSO' has an operational characteristic which varies a lot from traditional oil tankers, and loading un-loading rates are not always in the same range.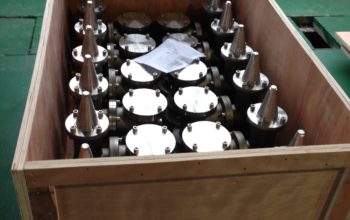 Major causes of variation in required venting rate.
High gas evolution factor:

Loading commences in empty tanks.
Temperature difference between oil and inert gas

Variation in loading rate.

Oil field production decreases over time
Unloading to shuttle tankers at high rate compared to production rate.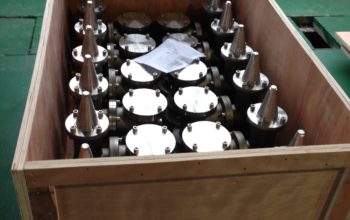 Major advantages of the P-V Valves and High Velocity valves manifold solution.
High exit speed at all loading/production rates.
Possibility of adding or reducing venting capacity for optimum operation
"Custom made" with various sizes of pressure side and vacuum side valves
High security due to numerous valves.
Extra valves for spares when production decreases over time.