We offer two types of Test Equipment for P/V valves and High Velocity valves tailored to your specific needs: Portable Test Boxs and Test Benches. Please do not hesitate to contact us if the following information should not answer all your questions.
Industry standards are continuously improved on, and so are the requirement from authorities and charters. Furthermore, there seems to be a clear expectation from the public that environmental and financial issues are being handled in a professional and viable way. In line with said focus, testing of the P-V valves are required to take place on a more frequent basis than before, and thus the need for high accuracy Test equipment for High Velocity Valves and P-V Valves are now increasingly high on the agenda.
 Please continue browsing below for more info on Test equipment for P/V valves and High Velocity Valves  and general information.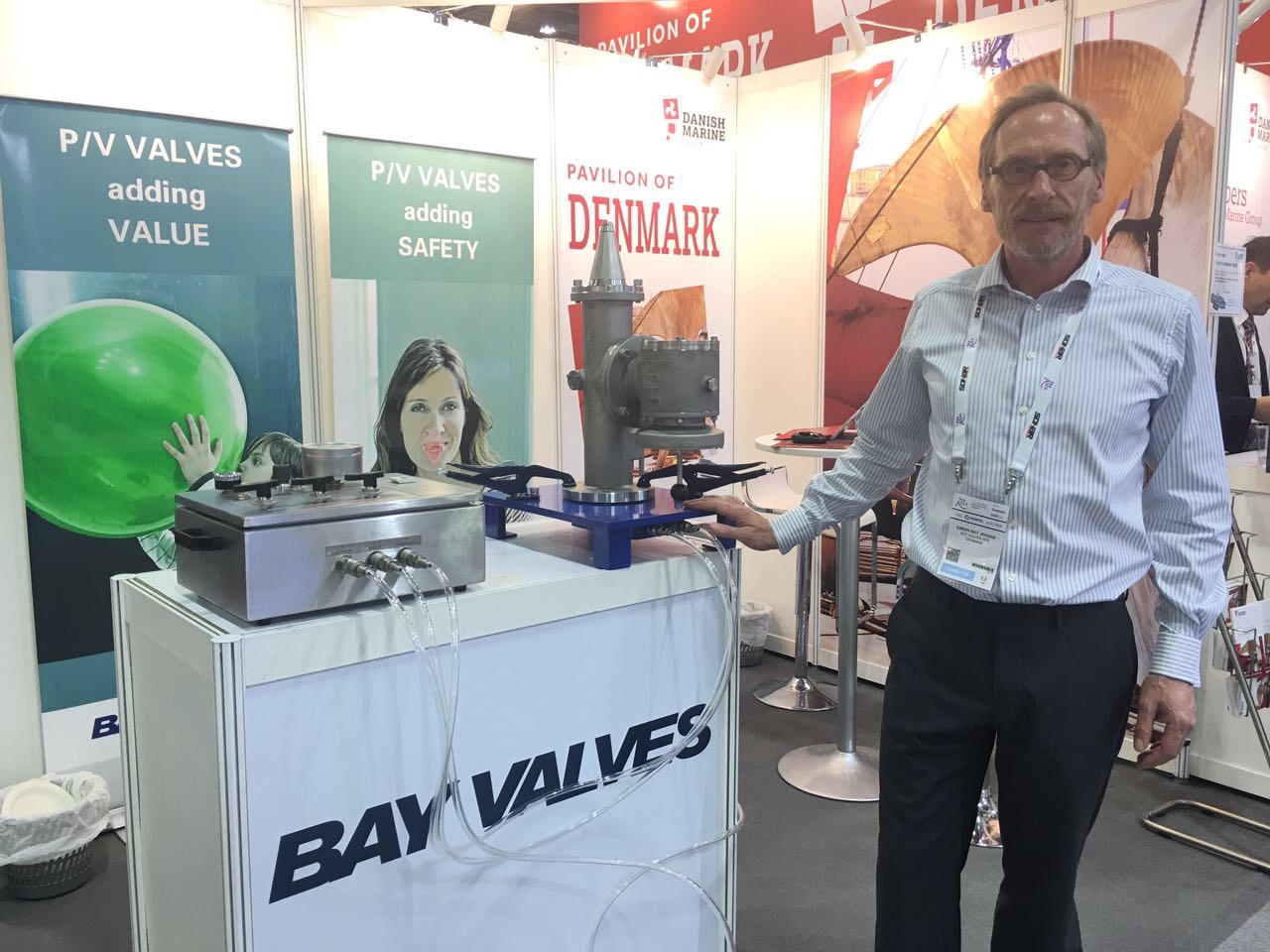 Portable test box kit
Should you have missed the opportunity to have our Test Equipment for P/V valves and High Velocity valves presented live during our numerous exhibitions where the safety aspect and operational advantages of having a portable test kit on-board tankers contiounusly are on the agenda, we are pleased to update you with said key findings briefly summarized below:
Added Value on portable test box readily available on tankers
Crew training and increased awareness of P/V valve performance and characteristics.
Increasing crew's ability, confidence and familiar handling of P/V valves and test equipment.
Preparing and performing On-site testing in minutes following authority's requirement for immediate correction.
Increase vessels overall Safety level 
Meeting or exceeding ISGOTT and IBC Code requirements 
Vetting carried out by presenting latest test data on P/V valves i.e. no rush actions
Cost cutting on dry-dockings and intermediate service jobs.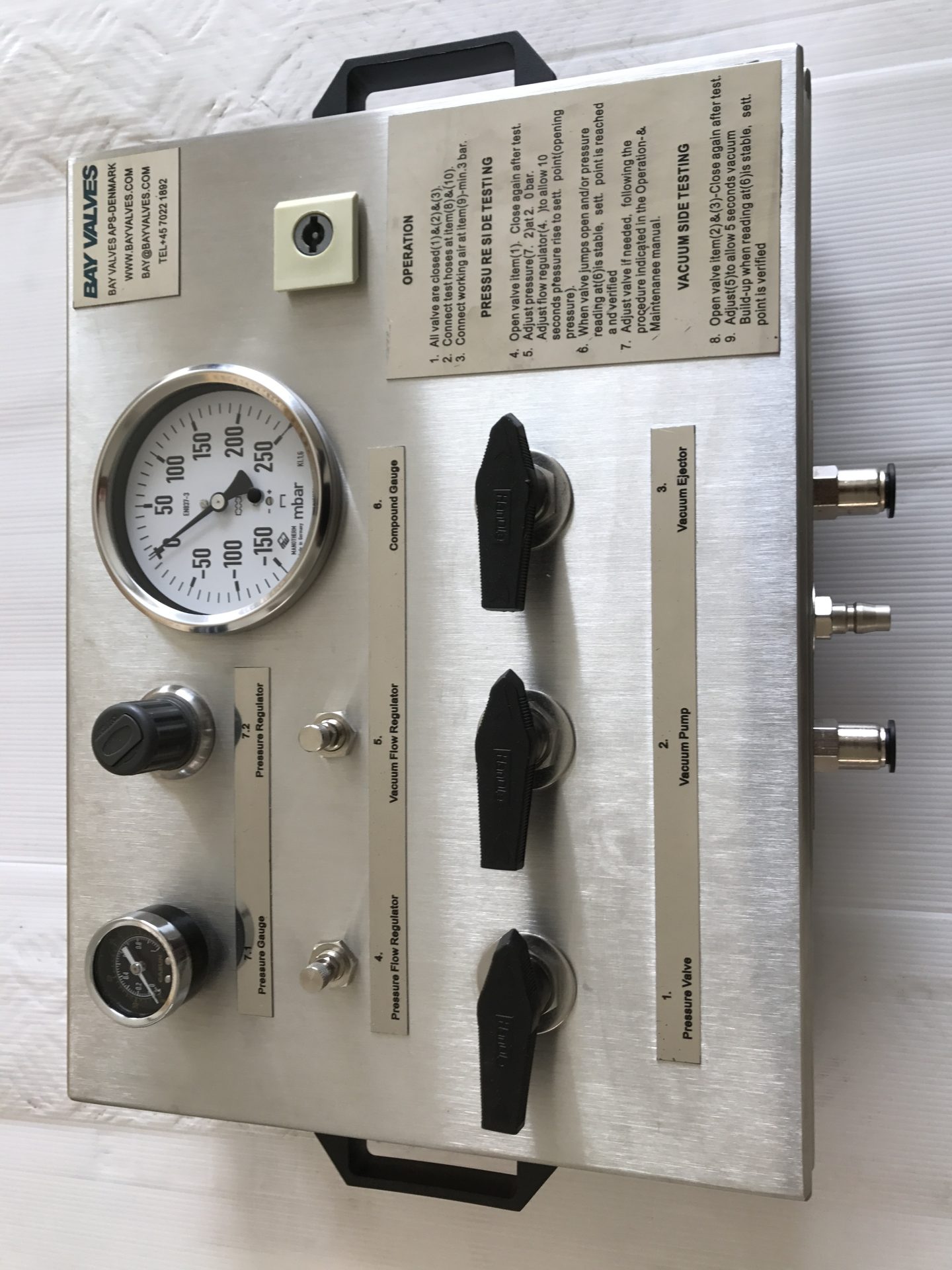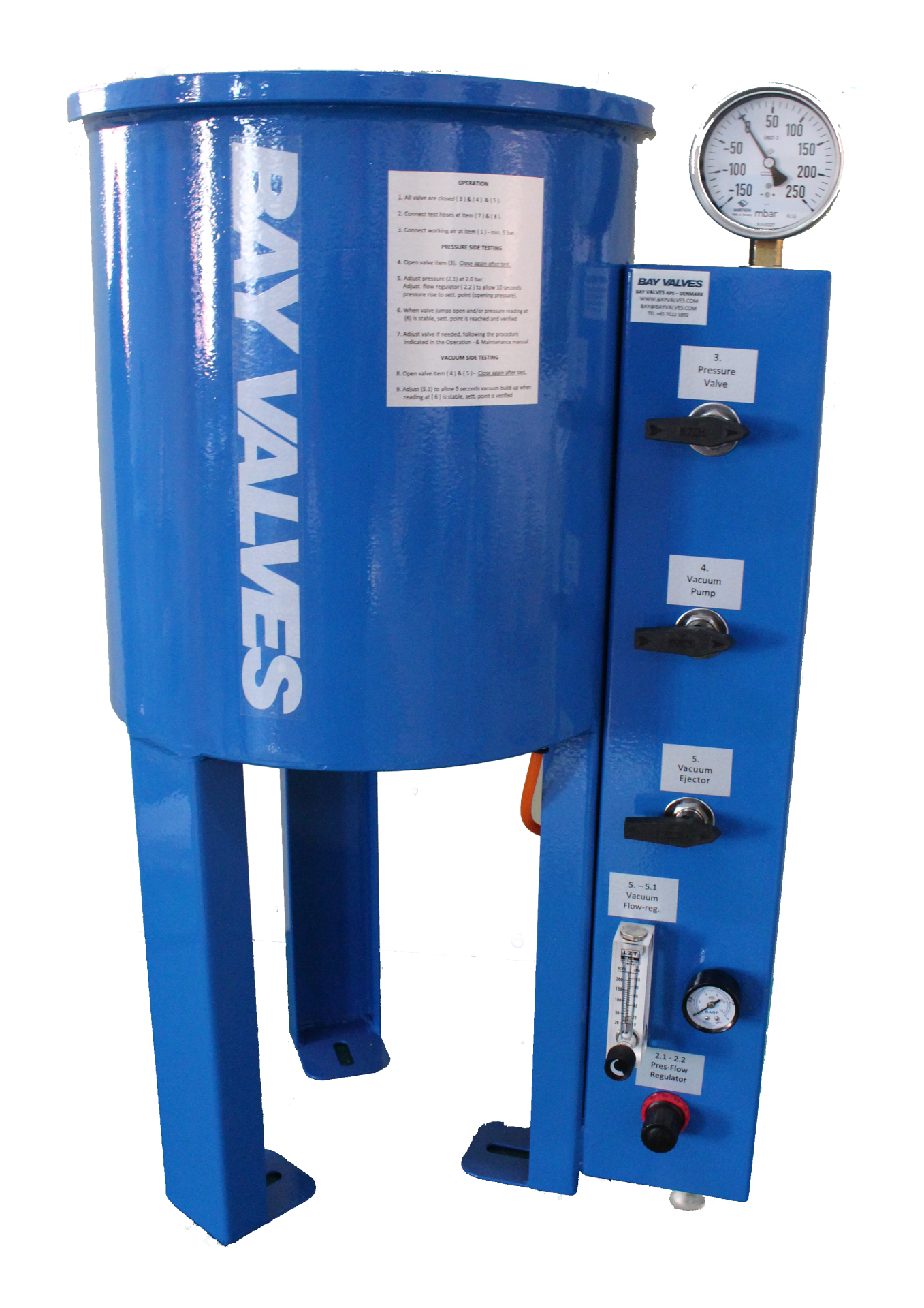 Workshop Test Bench
Establishing and adjusting set pressure on High Velocity Valves and P-V Valves
Adjusting pressure setting on HI Jet ISO II valves.
Pressure regulator is adjusted to 2 bar
Flow regulator is adjusted to allow app. 12-15 seconds pressure rise from zero pressure reading from zero to constant reading i.e. pressure stabilizes (setting)
Release pressure inside valve by activating valve check-lift.
Repeat 4 times for 4 different position of the valve disc by turning this by hand when check-lift are operated.
Close shut-off valve.
Adjust setting to towards desired pressure by turning magnet clock-wise or counter clock-wise (please consult maintenance manual for the particular valve).
Open shut-off valve and check new setting. Repeat if necessary, otherwise lock magnet by locking plate and locking nut.
Establishing Leakage rate
Build up pressure to 80% of setting following the procedure for setting test i.e. app.15 seconds frm zero pressure to 80% of setting.
At 80% , close all ball valves and air supply to have a complete closed container.
Observe pressure for 60 sec, and enter the difference in pressure reading in the gas constant equation/ excel template for establishing leakage in l/min.